Order Flowers now for guaranteed delivery before Alice's visitation.
Alice Parker Meeks
WADESBORO Mrs. Alice Parker Meeks, 96, peacefully died on Wednesday, April 17, 2019 at her home. There will be a memorial service at 11:00am Saturday, May 4, 2019 in the Chapel of First Baptist Church with her nephew, Rev. Gene Alexander officiating. The family will greet friends following the service. Inurnment will be private in Anson Memorial Park. Alice was born September 14, 1922 in Anson County, NC a daughter of the late Albert Luther Parker and the late Lillie Mae Allen Parker. She was retired from Little Cotton Mfg. with 40 years of service and a long-time member of First Baptist Church, Wadesboro. Surviving are her daughter, Patricia Hanson and husband, Richard of Sun City, AZ; her grandsons, Steve Hanson of Denver, CO and Randy Hanson and wife, Renee of Glendale, AZ; her great-grandchildren, Scott Hanson and wife, Dianna, Alyssa Schifferer and husband, Zach and Mike Hanson and wife, Mollie; her great-great-grandchildren, Mavrick and Titus Schifferer and Carter and Owen Hanson and her sister, Betty Jean Boatwright of Jacksonville, FL, along with her many nieces and nephews and their families. In addition to her parents, she was preceded in death by her husband, Fulton Meeks and her sisters and brother, Virginia Adams, Jody Parker, Ruth Mason, Alberta Pegram and Louella Parker. In lieu of flowers, memorials may be made to First Baptist Church, P.O. Box 423, Wadesboro, NC 28170 or to Anson Community Hospice, a division of Richmond County Hospice, 1119 US 1, Rockingham, NC 28379. Plans for a memorial service in May will be announced when available. The arrangements are in care of Leavitt Funeral Home. Online condolences may be made at www.leavittfh.com Visitation following the service: 309 Lee Ave. Wadesboro, NC 28170 Saturday May 4, 2019 First Baptist Church
To plant memorial trees or send flowers to the family in memory of Alice Meeks, please visit our flower store.
---
Guestbook
A photo was added for Alice Parker Meeks
Funeral Home Owner Jan 21 2020 12:00 AM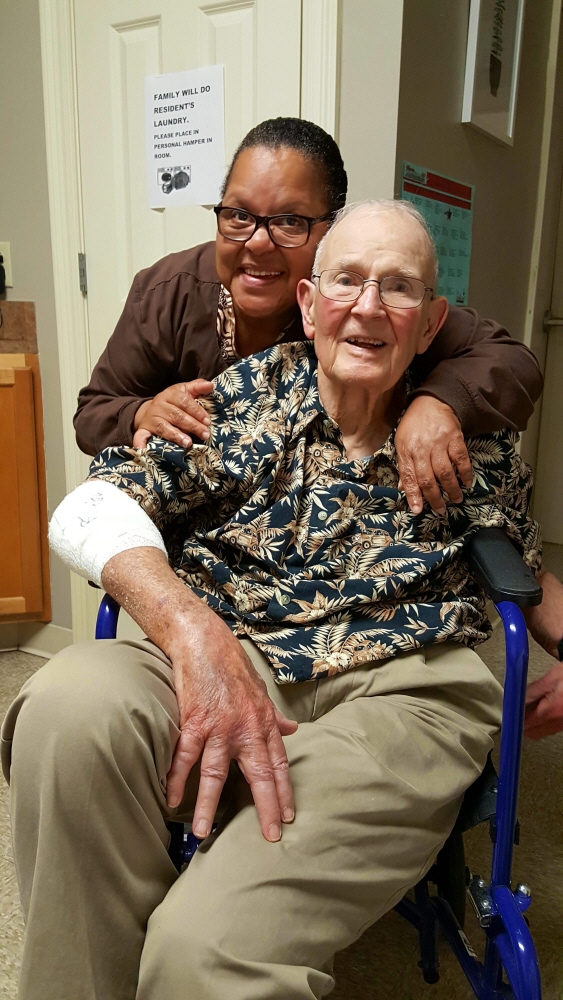 Patricia and family, so sorry to hear of your loss but how wonderful to have had your mom for such a long and loving time. I know you will cherish all those memories. Our dear Wadesboro moms were so special. Love, Toni Kendall Nolker
Tonita Nolker Apr 23 2019 12:00 AM
A candle was lit in memory of Alice Meeks
Tonita Nolker Apr 23 2019 12:00 AM
Patricia and family, Tibett and I are so sorry for your loss. Your Mom was a dear sweet lady. If there is anything we can help you with; please don't hesitate to ask. We send our love to you and the family. Love, Tibett and Shirley Meeks
Shirley Meeks Apr 20 2019 12:00 AM
A candle was lit in memory of Alice Meeks
Shirley Meeks Apr 20 2019 12:00 AM
A 'Butterfly' gesture was posted
Wayne, Carol and Brandon Murdock Apr 19 2019 12:00 AM
A candle was lit in memory of Alice Meeks
Wayne, Carol and Brandon Murdock Apr 19 2019 12:00 AM
A candle was lit in remembrance
Barry & Glenda Tice Apr 19 2019 12:00 AM
A candle was lit in memory of Alice Meeks
Barry & Glenda Tice Apr 19 2019 12:00 AM
A candle was lit in remembrance
Frankie Cranford Apr 18 2019 12:00 AM
Show More Entries