Order Flowers now for guaranteed delivery before Carol's visitation.
Carol Freeman Downer Griffin
Carol Downer Freeman Griffin, after fighting a courageous battle, won, and entered heavens gates peacefully on Sunday, May 19, 2019. Her final days were spent surrounded by her family and friends. A special service to celebrate her life will be held at Mt. Zion Baptist Church on Sunday, May 26, 2019 at 5:00pm. Carol was born on February 7, 1945 to the late Joe and Maggie Downer. She had a passion for animals and outdoor activities. She especially loved riding horses, mowing grass and family gatherings at the lake. Surviving are her two daughters; Donna Lynn Hudson Parson, Lori Hudson Roberts (Steve) and daughter-in-law, Vickie Freeman Carpenter; her grandchildren, Randall, Samantha, Tiffney, Hannah, Camryn, April, Brad and Landon, great- grandchildren; Jaycee, Noah, Case, Braxton, Brayden and Arianna. Also, surviving her two sisters, Mary Frances Downer Poe and Dianne Downer Welch (Henry). She was preceded in death by her son, Daniel Edward Carpenter, great-grandson, Aaron (A.J.) Mabry, her brothers, Joe T. Downer, Harry Lee Downer, Bruce Downer, Richard Downer, James H. Allen, William Allen and her sister, Ruth Allen Paul. Our family would like to express our gratitude to our long-time family friends, Danny Gardin, Ruby Smith, Frances Gathings and to Levine Cancer Institute of Albemarle; especially Dr. Induru and our earthly angel, Dana Johnson. 'We, as a family, are comforted in our loss knowing that she will be a "silent teacher" and her loving spirit will live on though her gift of anatomical donation to School of Health Sciences, Elon University.
To plant memorial trees or send flowers to the family in memory of Carol Griffin, please visit our flower store.
---
Guestbook
A photo was added for Carol Freeman Downer Griffin
Funeral Home Owner Jan 21 2020 12:00 AM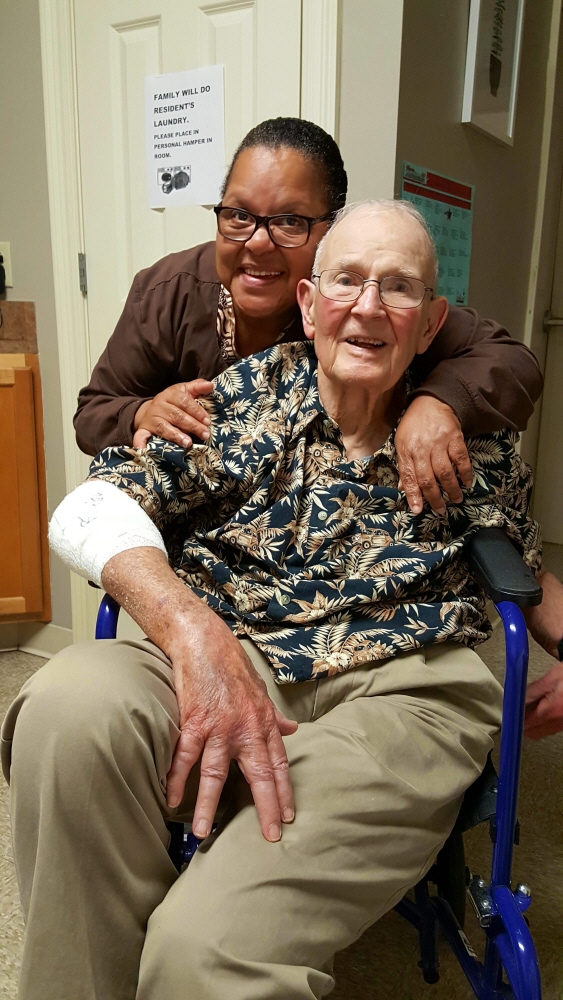 I will always love you,Carol.Your smile was like a ray of sun shine.
Frances C. Calcutt Jun 5 2019 12:00 AM
A candle was lit in memory of Carol Griffin
Frances C. Calcutt Jun 5 2019 12:00 AM
A candle was lit in remembrance
Howard and Janis Good May 30 2019 12:00 AM
A candle was lit in memory of Carol Griffin
Howard and Janis Good May 30 2019 12:00 AM
A candle was lit in remembrance
Wesley and Angela Barbee May 29 2019 12:00 AM
A candle was lit in memory of Carol Griffin
Wesley and Angela Barbee May 29 2019 12:00 AM
Will be missed, love you. Mike and Debbie Goodwin & Family
Mike and Debbie , Lindy,Travis,Kristie and Lane, Josey,Landis & Payson Goodwin May 28 2019 12:00 AM
A candle was lit in memory of Carol Griffin
Mike and Debbie , Lindy,Travis,Kristie and Lane, Josey,Landis & Payson Goodwin May 28 2019 12:00 AM
A candle was lit in remembrance
Debbie Goodwin May 28 2019 12:00 AM
Show More Entries