Order Flowers now for guaranteed delivery before Delores's visitation.
Delores Ann Short Harris
Leavitt Funeral Home is sharing this obituary as a courtesy to the Short Family. Mrs. Delores Ann Short Harris, of Camrose Circle, passed away Sunday, September 8, 2019 at Five Oaks Manor. Her funeral will be 2 PM Thursday at First Baptist Church, officiated by Rev. Dr. Jim Collier. The family will receive friends in the Vestibule of the church beginning at 12:30PM Thursday. Burial will follow at Carolina Memorial Park. Delores was born April 6, 1932 in Anson County to the late William F. Short and Elma Forbis Short. She was also preceded in death by sisters Betty Rose S. Beck and her husband Clarence, and Myra Joyce S. Small and her husband David, brother Billy F. Short, Jr., and grandson Hunter Glenn Harris. Delores graduated from Wadesboro High School and Wingate University as an honor student. She went on to finish her BS degree at Appalachian State University. Delores opened one of the first private kindergartens in Cabarrus County, served as a teacher at Winecoff Elementary 4th grade, Head kindergarten teacher at R. Brown McAllister and lead the first kindergarten class also at R. Brown McAllister in Cabarrus County. She retired from the N.C. Education System after a number of years. Delores was a member of First Baptist Church, serving in many positions and led many Sunday Schools classes as a teacher. "To reach people for Jesus" was always her first Mission while serving through church, Cabarrus Christian Ministries, Gideons, Stonecroft, Cabarrus Christian Womens Club, care for shut-ins, and the Coltrane Life Center. Delores is survived by her husband of 63 years Glenn Max Harris; sons Phil Harris and wife Linda, and Frank Harris and wife Jane; grandchildren Stephanie Ball and husband Derek, Phillip Harris and fianc Alyssa Smith, Anna Barnhardt and husband Josh, and Katie Harris; great grandchildren Reily, Sophia, and Chase Barnhardt, and Mattie Caroline Ball. Memorials may be made to Coltrane LIFE Center, 321 Corban Ave. SE, Concord, NC 28025. Condolences may be sent to www.wilkinsonfuneralhome.com. Wilkinson Funeral Home is serving the Harris family.
To plant memorial trees or send flowers to the family in memory of Delores Harris, please visit our flower store.
---
Guestbook
A photo was added for Delores Ann Short Harris
Funeral Home Owner Jan 21 2020 12:00 AM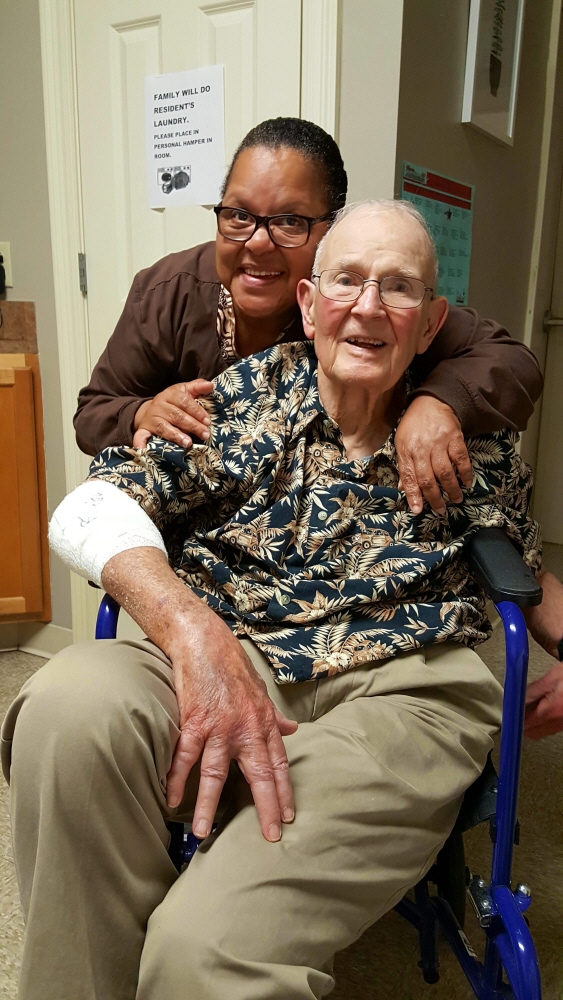 A 'Dove' gesture was posted
Anne Watts McCormick Sep 13 2019 12:00 AM
A candle was lit in memory of Delores Harris
Anne Watts McCormick Sep 13 2019 12:00 AM
I remember Delores with I was a child and making trips to Concord with Betty Rose and Debby Beck. Wonderful memories of our visits! Please know that you are in my thoughts and prayers.
Doug and Becky Baker Perry Sep 12 2019 12:00 AM
A candle was lit in remembrance
Larry and Donna Griggs Sep 11 2019 12:00 AM
A candle was lit in memory of Delores Harris
Larry and Donna Griggs Sep 11 2019 12:00 AM
A candle was lit in remembrance
Grace Griffin Sep 10 2019 12:00 AM
A candle was lit in memory of Delores Harris
Grace Griffin Sep 10 2019 12:00 AM
A candle was lit in remembrance
Mike & Nancy Usrey Sep 10 2019 12:00 AM
A candle was lit in memory of Delores Harris
Mike & Nancy Usrey Sep 10 2019 12:00 AM