Order Flowers now for guaranteed delivery before Dwight's visitation.
Dwight Meredith McCormick, Sr.
WADESBORO Mr. Dwight Meredith McCormick, Sr.74, of Norwood and formerly of Wadesboro joined his loved ones in heaven on Wednesday, April 18, 2018 from Carolinas Healthcare System Northeast in Concord. Funeral services will be 4:00pm Sunday, April 22, 2018 in the Chapel of Leavitt Funeral Home with Dr. Fred Senter and Rev. Tom Walden officiating. Interment will follow in Anson Memorial Park. The family will greet friends from 2:00pm until 4:00pm Sunday at the funeral home. Dwight was born November 16, 1943 in Anson County, NC a son of the late Garrett W. McCormick and the late Edith McQuague McCormick. He grew up on the family farm in the Gum Springs Community of Lilesville with his parents and six siblings. Following graduation from Anson High School, he went to work with CSX Railroad, retiring as a Locomotive Engineer with nearly 40 years of service. Surviving are his wife, Delaine Hill McCormick; his son, Dwight Meredith McCormick, Jr. and wife, Linda of Wadesboro; his grandchildren, Denah Raybuck and husband, Frank of Raleigh, Jonathan McCormick, Samantha McCormick and Kurt McCormick all of Wadesboro; 5 great-grandchildren; his brothers and sisters, John McCormick of Lilesville and Jacksonville, FL, Mike McCormick and wife, Donna of Wadesboro, Karen Jenkins and husband, Lee of Rockingham and CheryL Cole and husband, R.B. of Chesterfield, VA and his sister-in-law, Jackie McCormick of Rockingham. Also surviving are his step-daughters, Kim Smith Carpenter of Norwood and Traci Smith Diggs and fiance, Jerry Swaringen of Albemarle; and grandchildren, Dylan Carpenter and Jordan Carpenter both of Norwood and Colbi Diggs and Kendal Diggs both of Albemarle. Dwights greatest joy in life was his family. He loved nothing more than spoiling his grandchildren and great-grandchildren and taking them for rides on his boat. They all loved their "Big Dwight" very much and will miss him and his evening phone calls just to see how their day had gone. Everything he did was for his family including his commitment to his sobriety for the past 15 years. He enjoyed working in his yard with his loving wife, Delaine and going antiquing with his brother, John. In addition to his parents, he was preceded in death by his brother, Alan "Nick" McCormick; sister, Jan Sheppard; and his former wife, Brenda Harrington McCormick, with whom he remained close friends. In lieu of flowers, memorials may be made to Anson County Council on Alcoholism, P.O. Box 1078, Wadesboro, NC 28170. The arrangements are in care of Leavitt Funeral Home. Online condolences may be made at www.leavittfh.com
To plant memorial trees or send flowers to the family in memory of Dwight McCormick, Sr., please visit our flower store.
---
Guestbook
A photo was added for Dwight Meredith McCormick, Sr.
Funeral Home Owner Jan 21 2020 12:00 AM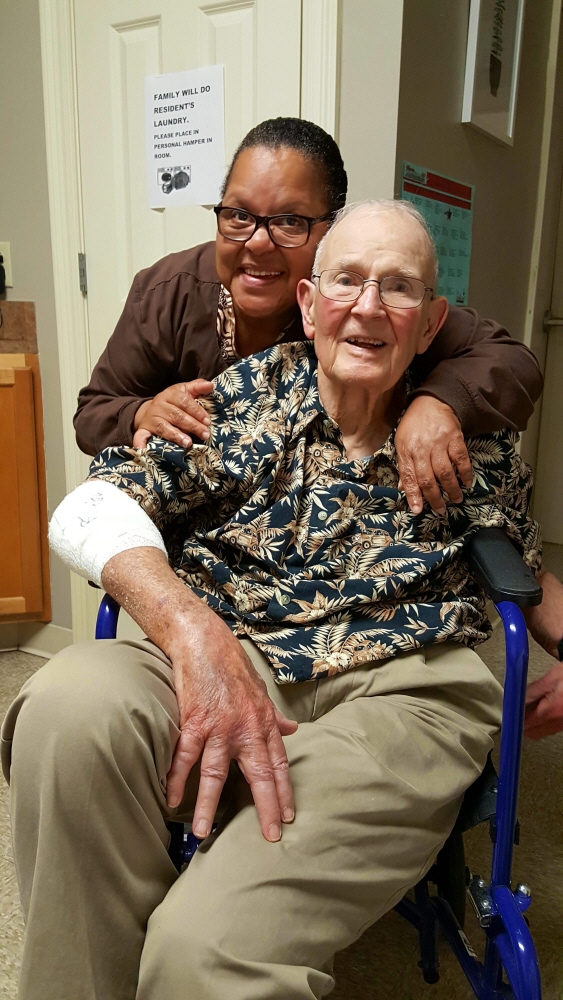 JESUS promised a resurrection to restore life back to our loved ones. (John 5:28,29) Just imagine how wonderful that will be! I hope reading these simple truths; will bring you comfort & hope from our loving creator JEHOVAH, as you endure the difficult days ahead. (2 Cor.1:3,4) (Ps. 83:18)
Judy Thorpe Apr 29 2018 12:00 AM
Tad L Dawkins Apr 26 2018 12:00 AM
Love you forever!
Susan burr Apr 24 2018 12:00 AM
Donna Bailey
Donna Bailey Apr 23 2018 12:00 AM
Dwight, Linda and family, Although I had not seen him in a long time, when I see Dwight's picture I think of all the fun times we had together at each other's homes and going to the Braves games in Atlanta. I can hear his voice now talking and laughing about something you and I had probably done. Great memories. I hope your memories bring you some comfort in the coming days. Love to the family, Jeff & Anne
Jeff Shumaker & Anne McCallum Apr 22 2018 12:00 AM
Out thoughts and prayers are with you.
Jimmy and Patricia Burns Apr 22 2018 12:00 AM
Delaine, Our thoughts and prayers are with you and your family. Margaret Barber and Debora Barber Carpenter
Margaret Barber and Debora Barber Carpenter Apr 22 2018 12:00 AM
The Lord has a way to place good friends into your lifes journey. And so it was with you and Dwight. We have such precious memories of doing things together and for that we will be eternally grateful. We loved Dwight as we love you. Olivia and Charlie
Charles and Olivia Collini Apr 22 2018 12:00 AM
Delaine, you and your family are in our thoughts and prayers. We are so sorry for your loss. Eward and Elizabeth Allen
Eward and Elizabeth Allen Apr 22 2018 12:00 AM
Show More Entries