Order Flowers now for guaranteed delivery before Faye's visitation.
Faye Newton
LILESVILLE Mrs. Faye Freeman Newton, 77,died Sunday, February 11, 2018 at her home. Funeral services will be 3:00pm Wednesday, February 14, 2018 at Faith Baptist Church with Rev. Chuck McKnight officiating. Interment will follow in Jowers Cemetery. The family will greet friends from 6:00pm until 8:00pm Tuesday, February 13, 2018 at Leavitt Funeral Home and other times at the home. Faye was born February 4, 1941 in Anson County, NC a daughter of the late Johnny Wyatt Freeman and the late Mertice Faye Privette Freeman. She went to school and became a Licensed Practical Nurse and worked for a short time in the nursing field but she and her husband felt it best for her to be a stay at home mother and care for the needs of their children. She and her husband were charter members of Faith Baptist Church. Surviving are her husband of nearly 63 years, Rev. Floyd Newton; her children Judy Newton, Floyd (Norma) Newton, Jr. and Ron (Angela) Newton all of Lilesville, Janet Newton of Wadesboro and Doug (fianc Rhoda) Newton of McBee, SC; her grandchildren, Bobby Newton, Amanda Newton, Dustin Jackson, Matt Newton, Josh Casey, Brandon Newton, Dillon Crowley, Mark Newton, Jessica Crowley and Ricky Newton; her great-grandchildren, Destinee, Zach, Nathan, Zane, Aubrey and Madison and expecting a great-grandson in March; and her sisters, Letha (Jim) Jenkins of Wadesboro and Mary Ellen Williams of Concord. She is also survived by her devoted canine companions, Smokey and Susie, whom she loved dearly. In addition to her parents, she was preceded in death by her brother, Gene Freeman and her granddaughter, Crystal Newton. Faye will be remembered for being a loving and devoted, wife, mother, mother-in-law, grandmother and sister. Her quiet ways and presence were a radiant part of who she was as a Christian example to all who knew her. In lieu of flowers, memorials may be made to the American Cancer Society, 1901 Brunswick Ave #100, Charlotte, NC 28207. The arrangements are in care of Leavitt Funeral Home and online condolences may be made at www.leavittfh.com
To plant memorial trees or send flowers to the family in memory of Faye Newton, please visit our flower store.
---
Guestbook
A candle was lit in memory of Faye Newton
Judy Newton Feb 11 2020 12:00 AM
Happy 2 year anniversary in Heaven Mom. We miss you so much and we are trying to be brave and strong in your honor. There are so many times I feel as if you are close by looking out for us. This brings me peace. I love you. You will always be my Beautiful Angel.
Judy Newton Feb 11 2020 12:00 AM
A photo was added for Faye Newton
Funeral Home Owner Jan 21 2020 12:00 AM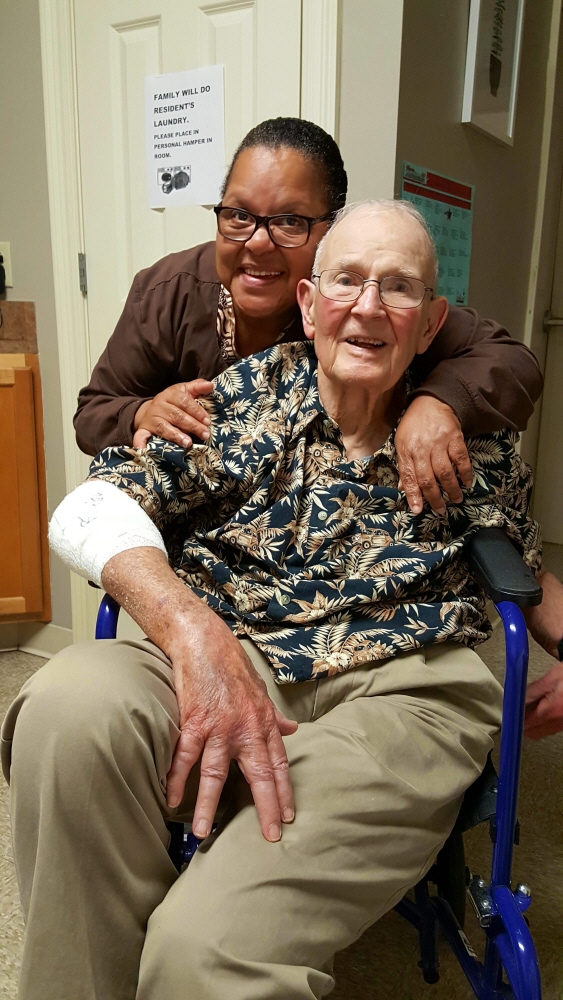 Judy and Family, You are in my thoughts and prayers.
Cindy Springer Feb 18 2018 12:00 AM
So sorry for your loss.
cathy high Feb 17 2018 12:00 AM
Deepest Sympathy.
Mary Ratliff Feb 14 2018 12:00 AM
The Family is in our thoughts and prayers. Walmart --Pageland, SC QA 2nd Shift.
Richard Reeves Feb 13 2018 12:00 AM
A Grandma's Garden Table Basket was ordered on February 13, 2018
Expression of Sympathy Feb 13 2018 12:00 AM
I was blessed to have known Faye over many years as a sister in law. She possessed the ability to be forthright and honest in her opinion when sought. Never in the years that I knew her did I ever hear her speak in an ill natured way about anyone, she was always quick to say, "Let's just pray for them Jimmy" Faye is a prime example as are her siblings as to what having been raised by Christian parents can render. I am grateful that she learned as a child about the Lord Jesus Christ and served him throughout her entire lifetime here on earth. Although I will miss her presence here it is only human nature but I share in her happiness in being reunited with Mrs. Newton, Johnnie and Mertis as well as her little brother who she so longed to see again. May the family take comfort in knowing she is free from all pain and sorrow and her heart is filled with contentment in her heavenly home, in the presence of her creator.
Jim Jenkins Feb 12 2018 12:00 AM
She was a wonderful mother in-law and mother that will be greatly missed. Until we meet again. We love you. Frankie & Norma
Floyd & Norma Newton Feb 12 2018 12:00 AM
Show More Entries