Order Flowers now for guaranteed delivery before James's visitation.
James Wilson J.W. Goodwin
CHERAW, SC Mr. James Wilson "J.W." Goodwin, Sr., 84, of Cheraw, SC, went to be with the Heavenly Father at 2:02am on Monday, December 30, 2019 at the home of his son in Pilot, VA. Funeral services will be 3:00pm Friday, January 3, 2020 in the Chapel of Leavitt Funeral Home in Wadesboro, NC. Interment will follow in Pleasant Hill Cemetery in McFarlan. The family will greet friends from 6:00pm until 8:00pm Thursday, January 2, 2020 at the funeral home. J.W. was born September 19, 1935 in Anson County, NC a son of the late Woodrow Wilson Goodwin and the late Ada Adams Goodwin. He was a veteran of the United States Army and worked with Food Lion, retiring with 22 years of service. Surviving are his wife, Robbie Jean Livingston Goodwin; his son and daughter-in-law, James Wilson Goodwin, Jr. and Karen Goodwin of Pilot, VA; his grandchildren, James Wilson Goodwin, III, Robert Gene Goodwin, Doshia Kushman, Joseph Goodwin and Mary Elizabeth Morgan; 11 great-grandchildren and his brothers and sisters, Tom Goodwin of Cheraw, SC, Roger Goodwin of Huntsville, TX, Joyce Huntley of Lilesville and Cardelia Martin of Wadesboro. In addition to his parents, he was preceded in death by his brother, Craig Goodwin. The arrangements are in care of Leavitt Funeral Home. Online condolences may be made at www.leavittfh.com
To plant memorial trees or send flowers to the family in memory of James Goodwin, please visit our flower store.
---
Guestbook
A photo was added for James Wilson J.W. Goodwin
Funeral Home Owner Jan 21 2020 12:00 AM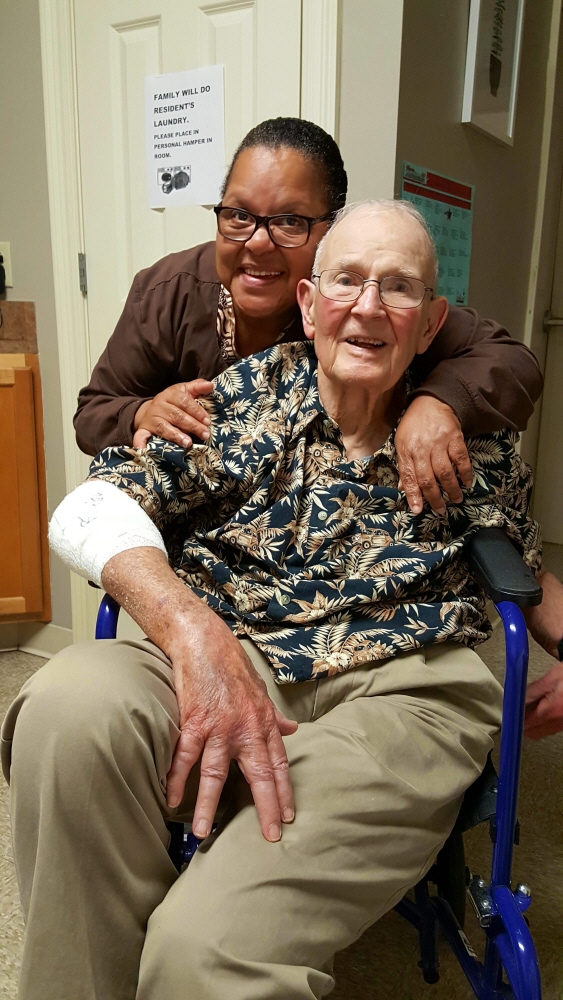 Saddened to learn of J W 's passing . Condolences to Robbie and Family !
Bill Foster Jan 11 2020 12:00 AM
A candle was lit in memory of James Goodwin
Bill Foster Jan 11 2020 12:00 AM
A candle was lit in remembrance
Sherrill Morgan Henry Jan 10 2020 12:00 AM
A candle was lit in memory of James Goodwin
Sherrill Morgan Henry Jan 10 2020 12:00 AM
A 'US Flag' gesture was posted
Wayne, Carol & Brandon Murdock Jan 9 2020 12:00 AM
A candle was lit in memory of James Goodwin
Wayne, Carol & Brandon Murdock Jan 9 2020 12:00 AM
A 'Dove' gesture was posted
Mary Lee Eddins Jan 4 2020 12:00 AM
A candle was lit in memory of James Goodwin
Mary Lee Eddins Jan 4 2020 12:00 AM
Jerry & Diane Timmons
Diane Timmons Jan 3 2020 12:00 AM
Show More Entries