Order Flowers now for guaranteed delivery before James's visitation.
James Ernest Witherspoon
Mr. James Ernest Witherspoon, age 97, passed away peacefully on Saturday, July 27, 2019, while a patient at Atrium Health Anson. Celebration of life services will be held at 11:00AM Tuesday at Leavitt Funeral Home with Dr. Harry Workman officiating. Entombment will follow at Anson Memorial Park. The family will greet friends before the service from 10:00 to 11:00AM. Born April 17, 1922 Ernest was a son of the late Thomas Franklin and Willie Haywood Witherspoon. He was born in Manning, SC but grew up in Richmond County and graduated from Rockingham High School. He received both an undergraduate degree (Agricultural Education) and a Masters degree (M.A.Ed.) from N.C. State University and then continued his education through Appalachian State University with specialty courses. Ernest worked for both the Anson and Montgomery County School Systems for over 40 years retiring as the Director of Vocational Education. He was also a long-time member of First Baptist Church where he had humbly served as a Deacon. Survivors include his wife of 64 years, Louise Barnhardt Witherspoon of the home; one son, James Ernest "Jimmy" Witherspoon, Jr. of Buies Creek; two brothers, Jerry Witherspoon of Rockingham and Phillip Witherspoon of Kings Mountain; a sister, Doris Hamilton of Raleigh; and many nieces and nephews. In addition to his parents, Ernest was preceded in death by two sisters, Kathleen "Kitty" W. Hamer and Jean W. Hawkins. The family suggests memorials be made to the James Ernest Witherspoon Scholarship Fund, c/o Campbell University, PO Box 218, Buies Creek, NC 27506; or to First Baptist Church, PO Box 423, Wadesboro, NC 28170. Leavitt Funeral Home is serving the Witherspoon family. Online condolences may be made at www.leavittfh.com. Entombment: HWY 742 South Wadesboro, NC 28170 Anson Memorial Park
To plant memorial trees or send flowers to the family in memory of James Witherspoon, please visit our flower store.
---
Guestbook
A candle was lit in memory of James Witherspoon
Ralph V McCoy Dec 15 2020 12:00 AM
Mr James Ernest Witherspoon Got a Stinky Butt Leavitt Funeral Home Wadesboro nc Mr Harvey Leavitt Jr Wash His Butt
Ralph V McCoy Nov 20 2020 12:00 AM
A photo was added for James Ernest Witherspoon
Funeral Home Owner Jan 21 2020 12:00 AM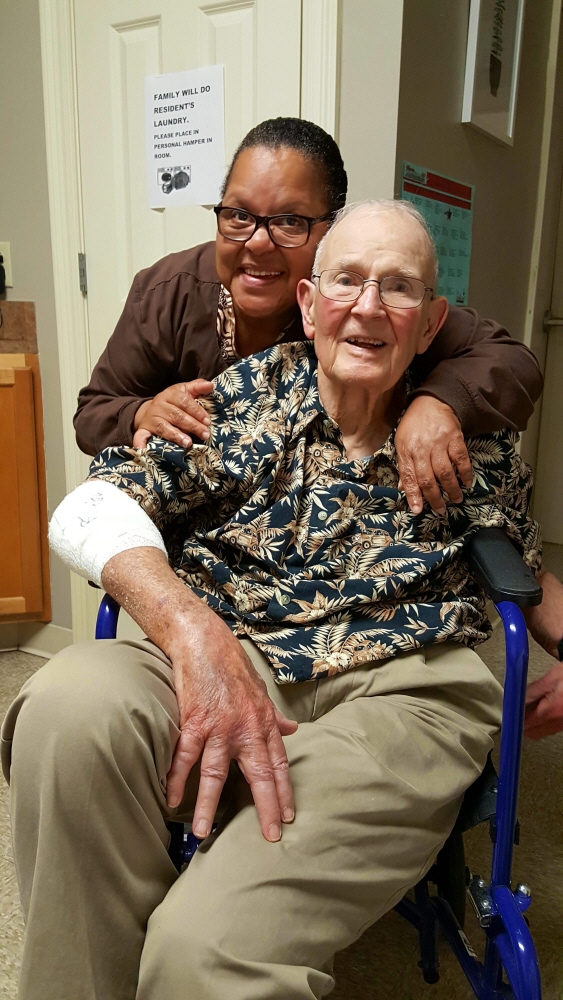 Our love and prayers go out to all the family. Mr. Ernest left his kind influence on so many students and others during his long lifetime. He will definitely be missed.
Cynthia Ratliff Luck Aug 20 2019 12:00 AM
A candle was lit in remembrance
Donnie B Jordan Aug 10 2019 12:00 AM
A candle was lit in memory of James Witherspoon
Donnie B Jordan Aug 10 2019 12:00 AM
I taught at Bowman High School in the early 70's. Mr. Witherspoon was the Vocational Agriculture department head. Since we shared many of the same students, we interacted quite often.He was always kind and gentle and had a kind word for everyone, except maybe a misbehaving student. He was also a friend to my first wife, Dottie Thigpen Batten, who taught Home Economics, and we both enjoyed our time spent with him.
Robert D. Batten Aug 1 2019 12:00 AM
I have fond memories of Ernest from the first years he started his service as an educator in Anson County. He was a fine young gentleman, and he was blessed to have led a long, productive life. Elizabeth Ratliff Goins
Elizabeth Ratliff Goins Jul 31 2019 12:00 AM
Remembering with a fond heart. Donna M. McCormick
Donna M. McCormick Jul 31 2019 12:00 AM
A candle was lit in memory of James Witherspoon
Donna M. McCormick Jul 31 2019 12:00 AM
Show More Entries