Order Flowers now for guaranteed delivery before June's visitation.
June Alice Clark
CONCORD Mrs. June Alice Clark, 64, passed away peacefully Friday, April 20, 2018, with her family by her side. She fought a long and courageous battle against cancer and was ready to be called home to God. A Celebration of her Life will be Saturday, May 19, 2018, at 2:00 pm at Forestville United Methodist Church in Lilesville, NC. The family will receive friends one hour before the service in the fellowship hall. Interment will follow in the church cemetery. The Celebration of Life will continue at 5:00 pm at her daughters home in Concord, NC. June graced this earth on June 19, 1953, in Anson County, NC. A 1971 graduate of North Stanly High School, she happily made Cabarrus County her home in 1995. June obtained three degrees from Wingate College (73, 88 and 93) with the latter being her Masters of Business Administration. She worked in the healthcare industry for 35 years beginning as a specialized x-ray technician and ending in administration. Her professional career was highlighted by multiple recognitions both within the organizations she worked and on the national level. June was born with a sense of wonder and an inquisitive mind that lasted throughout her lifetime. She traveled extensively through the United States and Europe and was always ready for an adventure. Her family was the most important thing to her, after her relationship with the Lord, and she loved both wholeheartedly. Her hobbies included tending to her flowers and yard, reading, baking, and spending time with her loved ones. From a young age, she understood life was precious and not guaranteed, so she made the most of her days and searched for the beauty around her, and she loved to laugh. June left her footprint on many hearts, and she will be greatly missed. Survivors include her husband, Niles Galloway of the home; her daughter and son-in-law, Herchelle "Shelly" and Matthew Smith of Concord and her mother, Evelyne Clark of Concord (previously Lilesville). Her father, John Alexander Clark, preceded her in death. Also surviving are her sisters and brother, Linda Trometer (Rick) of Albemarle, Hannelore Lawson of Charleston, SC and Frank Clark (Melissa) of Norwood. Memorials may be made to Cooperative Christian Ministry of Concord, PO Box 1717 Concord, NC 28026-1717. Leavitt Funeral Home is in charge of arrangements for the memorial service. Online condolences may be made at www.leavittfh.com.
To plant memorial trees or send flowers to the family in memory of June Clark, please visit our flower store.
---
Guestbook
A photo was added for June Alice Clark
Funeral Home Owner Jan 21 2020 12:00 AM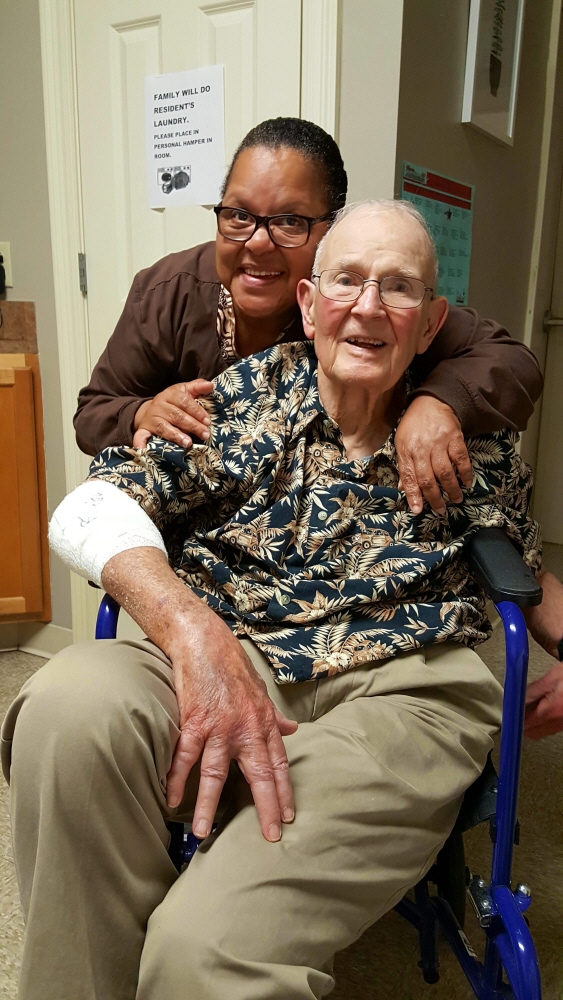 A candle was lit in remembrance
Bill and Myrtle Eddins Wall May 19 2018 12:00 AM
A candle was lit in memory of June Clark
Bill and Myrtle Eddins Wall May 19 2018 12:00 AM
A candle was lit in remembrance
Karin Rice May 17 2018 12:00 AM
A candle was lit in memory of June Clark
Karin Rice May 17 2018 12:00 AM
Russell and I was so sorry to hear the news of June's passing. Much love to you all. May God grant you peace and comfort at this difficult time. Russell and Debbie Goodwin
Debbie Goodwin May 17 2018 12:00 AM
A candle was lit in memory of June Clark
Debbie Goodwin May 17 2018 12:00 AM
I first remember June & Frankie in elementary school , in Lilesville, later we found each other at Wingate College. June A. Clark was a sweet girl, that obviously worked hard through out her life. God Bless Your Family,
Joe Henry May 16 2018 12:00 AM
A candle was lit in remembrance
Virgil and Ruth Steele May 15 2018 12:00 AM
A candle was lit in memory of June Clark
Virgil and Ruth Steele May 15 2018 12:00 AM
Show More Entries