Order Flowers now for guaranteed delivery before Mamie's visitation.
Mamie Ruth Grooms Chewning
The obituary for Ruth Chewning it shared as a courtesy to both the Grooms and Chewning families who have been long time residents on Anson County. Raleigh - Mamie Ruth Chewning (83) passed away peacefully at Rex Hospital in Raleigh on June 24, 2018. She was surrounded by her devoted husband and loving family. Ruth is survived by her husband, O. Charlie Chewning of 61 years. Their 3 daughters Donna Clement (Chris Clement), Gina Chewning-Kinlaw (Robin Kinlaw), Cami Chewning-Barefoot (Don Barefoot) all of Raleigh, N.C.; Grandchildren (8) Travis Benforado, Brittany Wise, Landon Clement, Jade Clement, Trevor Kinlaw, Wesley Barefoot, Emily Kinlaw, Carly Jo Barefoot and (6) great grandchildren; Chase Clement, Dylan Wise, Travis John Benforado, Silas Wise, Nova Williams and Saint Shirey all of Raleigh; sisters Ann Clark of Ashville, Lib Dawkins of Wadesboro, Frances Davis of Ocean Isle Beach and Brenda Wright of Lilesville. Ruth was a loving wife, mother, and friend to all. She was truly a gift, touching the lives of so many with her compassionate heart and beautiful soul. She never met a stranger and could light up the room with her beautiful smile. She was the sweetest most loving lady and was admired by so many. Ruth was the leader of her family. She paved a path for all, by instilling her knowledge and love. Her family was blessed to have such a loving and caring Lady to guide them through life. Ruth will be missed tremendously by her soulmate, Charlie, their daughters and so many others, as Ruth's gracious, beautiful soul touched the lives of so many. Ruth was born November 29, 1934 near Lilesville, NC. The daughter of late R.T. and Beulah Grooms. Raised on a farm with her four sisters, one of Ruth's jobs was to milk the cow daily. Ruth attended UNC Greensboro Women's College and worked 3 years in Charlotte with Mill (Duke) Power Company. June 9, 1957, she married her High School sweetheart, who she met in the 6th grade and they moved to New York City. Ruth and Charlie also lived in San Antonia, TX., Waco, TX., Shreveport, LA., while Charlie was in the Air Force, Charlotte, N.C., (2 times) and Raleigh, N.C. (2 times). Ruth was always devoted to her husband and his success with the Deloitte CPA consulting firm (initially Haskins & Sells). As Charlie expanded the Raleigh and North Carolina practice, Ruth managed the household, giving the best care to their girls, as well as, completely supporting Charlie. Together they helped others reach their personal and professional goals. Ruth and Charlie's involvement, dedication and devotion in helping others never went unnoticed. During the summer months Ruth would load up the Suburban with grandchildren and take them to their home in Charlotte or trips to the beach. Ruth and her girls would spend summers at Ocean Isle Beach where she enjoyed looking for shells, spending time with family and close friends. She would never pass on a card game of gin rummy, bridge, working a jigsaw puzzle or crossword puzzle. The beach was one of her happy places, actually Ruth was Happy wherever she was as long as she with her husband, family and friends. Another very important place in Ruth's life was Duke University. Attending games and many Duke Functions with Charlie and family. Recently she loved wearing her Duke blue and white beads. Over the past months of her life the bead necklaces were a staple to her outfit. She knew the colors of the beads had represented a very important part of her life, and were a gift from her sweetheart. There was nothing more important to Ruth than her husband, daughters, grandchildren and her sisters. She received joy by watching her family grow. She loved them all unconditionally always providing support, a helping hand, words of encouragement, as well as, opening her heart and home to anyone. Ruth never met a stranger she had great love for all. Most of all Ruth loved holding hands with her sweetheart, Charlie, as he always loved having her hand in his. A memorial service will be held Saturday, July 14, 2018 at 2:00 p.m. at Millbrook Baptist Church 1519 East Millbrook Road, Raleigh, N.C. 27609. Family will receive friends in the Fellowship Hall following the ceremony. The family wishes to thank N.C. Nurse Care and Yevette Alleyen, and Doctor Joseph Moore at Duke Raleigh Cancer Center for their loving care and devotion to Ruth and support to Charlie. Arrangement by Brown-Wynne Funeral Home, 1701 East Millbrook Rd., Raleigh. In lieu of flowers send contributions to Millbrook Baptist Church 1519 East Millbrook Rd., Raleigh, N.C., Alzheimer's Disease Research 8180 Greensboro Drive, Suite 400, Mclean, VA 22102; Duke Cancer Institute www.dukecancerinstitute.org , or CFF Carolina Challengers Football/cheer program for youth with disabilities c/o Sally McCormick 4500 Oak Park Rd., Raleigh, N.C. 27612. Be Good, Be Kind and Do the Best you can do in all you do. Cherish the Moments.
To plant memorial trees or send flowers to the family in memory of Mamie Chewning, please visit our flower store.
---
Guestbook
A photo was added for Mamie Ruth Grooms Chewning
Funeral Home Owner Jan 21 2020 12:00 AM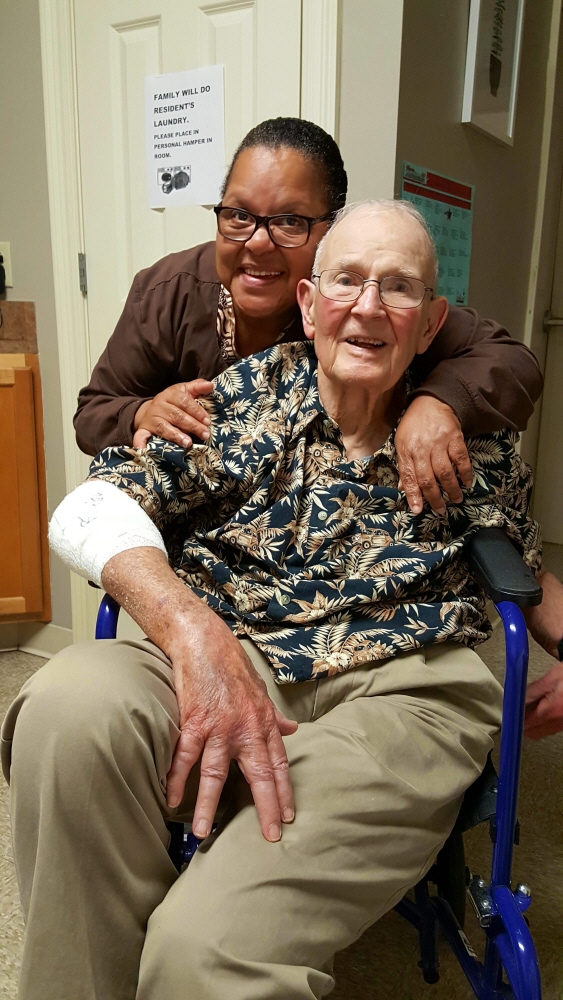 A candle was lit in remembrance
Mark & Janet Jul 6 2018 12:00 AM
A candle was lit in memory of Mamie Chewning
Mark & Janet Jul 6 2018 12:00 AM
A candle was lit in remembrance
Anne Watts McCormick Jul 4 2018 12:00 AM
A candle was lit in memory of Mamie Chewning
Anne Watts McCormick Jul 4 2018 12:00 AM
A candle was lit in remembrance
Carolyn Taylor Jul 3 2018 12:00 AM
A candle was lit in memory of Mamie Chewning
Carolyn Taylor Jul 3 2018 12:00 AM
You're in my thoughts, my heart, and my prayers. May happy memories carry you through this sorrowful time.
Carolyn Taylor Jul 3 2018 12:00 AM
A candle was lit in remembrance
Tad Dawkins Jul 3 2018 12:00 AM
A candle was lit in memory of Mamie Chewning
Tad Dawkins Jul 3 2018 12:00 AM
Show More Entries