Order Flowers now for guaranteed delivery before Matthew's visitation.
Matthew Lawrence Fernandez
As a courtesy to the Fernandez and Lookabill families, we share the obituary for Matthew. MIDLOTHIAN, VA Mr. Matthew Lawrence Fernandez passed away on Saturday, March 16, 2019 he was 39. Matthew was born June 25, 1979 in Raleigh, NC a son of Lawrence and Adele Lookabill Fernandez. He was a 1997 graduate of Clover Hill High School and also a 2001 graduate of Randolph Macon College where he received his Business Degree. Surviving are his daughter Marlee Fernandez ; his parents, Larry and Adele Fernandez ; his sister and brother, Jennifer Surface and her husband Charles of Durham N.C and John Fernandez and his wife Jill of Bluffton S.C. his paternal grandmother Marylyn Fernandez of Bluffton S.C. his fianc, Erin Willinger of Chester; his aunts and uncles, Macie Ross, Laurie Stewart, Lee Roy Lookabill and his wife Gay and Lon Fernandez and his wife Sue; his nieces and nephews, Danny, Tommy, Dylan and Annabelle Fernandez and Elizabeth and Cody Surface and a large loving extended family. He was preceded in death by his maternal grandparents Roy and Mary Alice McRae Lookabill and Lawrence Fernandez. There will be a memorial service at 2:00pm, Tuesday March 19, 2019 at The Brandermill Church, 4500 Millridge Pkwy, Midlothian. The family will greet friends one hour prior to the service In lieu of flowers memorials may be made to the Richmond Animal League 11401 International Dr. North Chesterfield , Va.23236
To plant memorial trees or send flowers to the family in memory of Matthew Fernandez, please visit our flower store.
---
Guestbook
A photo was added for Matthew Lawrence Fernandez
Funeral Home Owner Jan 21 2020 12:00 AM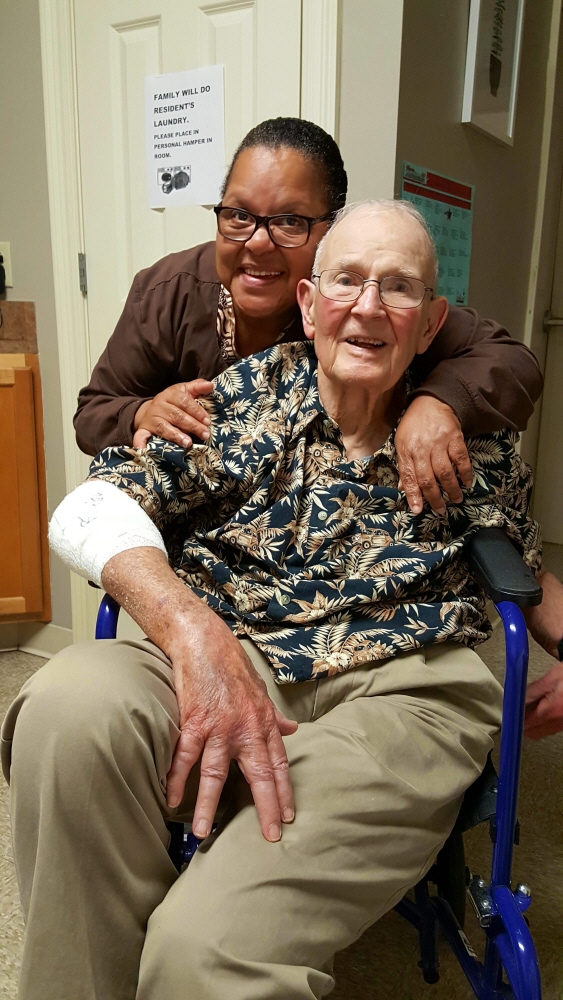 ADELE, I'M SO SORRY FOR YOUR LOSS. I WOULD LIKE TO SEE YOU AND TALK TO YOU. I DON'T DRIVE ANYMORE AND NEED A WHEELCHAIR TO GET AROUND. YOU ARE MORE THAN WELCOME TO COME BY. I'M ALWAYS HERE AND ALWAYS ALONE.
JONIE ISENBERG Apr 1 2019 12:00 AM
So sorry to hear of his passing. My heart and prayers go out to you and your family.
Beverly Rogers Adams Mar 22 2019 12:00 AM
A candle was lit in memory of Matthew Fernandez
Beverly Rogers Adams Mar 22 2019 12:00 AM
Adele and Larry I am so sorry for your loss. Thoughts and prayers are being sent to you and your family.
PAULA W TICE-MCCASKILL Mar 21 2019 12:00 AM
A candle was lit in memory of Matthew Fernandez
PAULA W TICE-MCCASKILL Mar 21 2019 12:00 AM
A 'Butterfly' gesture was posted
Wayne, Carol & Brandon Murdock Mar 21 2019 12:00 AM
A candle was lit in memory of Matthew Fernandez
Wayne, Carol & Brandon Murdock Mar 21 2019 12:00 AM
A candle was lit in remembrance
Craft Morrison Mar 20 2019 12:00 AM
A candle was lit in memory of Matthew Fernandez
Craft Morrison Mar 20 2019 12:00 AM
Show More Entries