Order Flowers now for guaranteed delivery before Pauline's visitation.
Pauline L. Leviner Leviner
HAMLET Mrs. Pauline L. Leviner, 97, of Hamlet and formerly of Wallace, SC died peacefully Thursday, April 26, 2018 at Richmond Pines Health Care in Hamlet. Funeral services will be 3:00pm Sunday, April 29, 2018 at Pleasant Hill United Methodist Church, Wallace, SC. Interment will follow in the church cemetery. Pauline was born September 1, 1920 in Marlboro County, SC a daughter of the late Calvin Leviner and the late Minnie McLain Leviner. At age 50, she went to work at Cheraw Yarn Mills, retiring at age 65 having never missed a days work. She was a member of Pleasant Hill United Methodist Church for more than 70 years. Surviving are her son and daughter-in-law, Benny and Sarah Leviner of Rockingham; her grandchildren, Alice Snelgrove of Columbia, SC, Harold Leviner, Jr. of Oklahoma City, OK, Lynn Leviner of Monks Corner, SC, Karen Martin of Southport, Dawn Terry of Hamlet, Benny J. Leviner and Steven Leviner both of Rockingham, Renee Van-Derpoel of Lutrell, TN and Lance Leviner of Richmond, VA; 18 great-grandchildren; 6 great-great-grandchildren and her sisters, Bessie Robson of Rockingham and Emma Huckabee and Frances Smith both of Bennettsville, SC. In addition to her parents, she was preceded in death by her husband, Rufus Leviner; sons Harold Leviner, Randy Leviner and infant son Jackson Leviner; and brothers and sisters; Minor Leviner, Elbert Leviner, Elgin "Pud" Leviner, Tommy Leviner, Jimmy Leviner, Edna Caulk and Eula Smith. As a young girl, she had to cook for her family and with all of her experience it is no wonder she is remembered for being an excellent cook, mainly her homemade biscuits. She also enjoyed canning vegetables and quilting. The family is most grateful for the care she received from Richmond County Hospice and it is their request that memorials be made to Richmond County Hospice, 1119 US-1, Rockingham, NC 28379. The arrangements are in care of Leavitt Funeral Home. Online condolences may be made at ww.leavittfh.com
To plant memorial trees or send flowers to the family in memory of Pauline Leviner, please visit our flower store.
---
Guestbook
A photo was added for Pauline L. Leviner Leviner
Funeral Home Owner Jan 21 2020 12:00 AM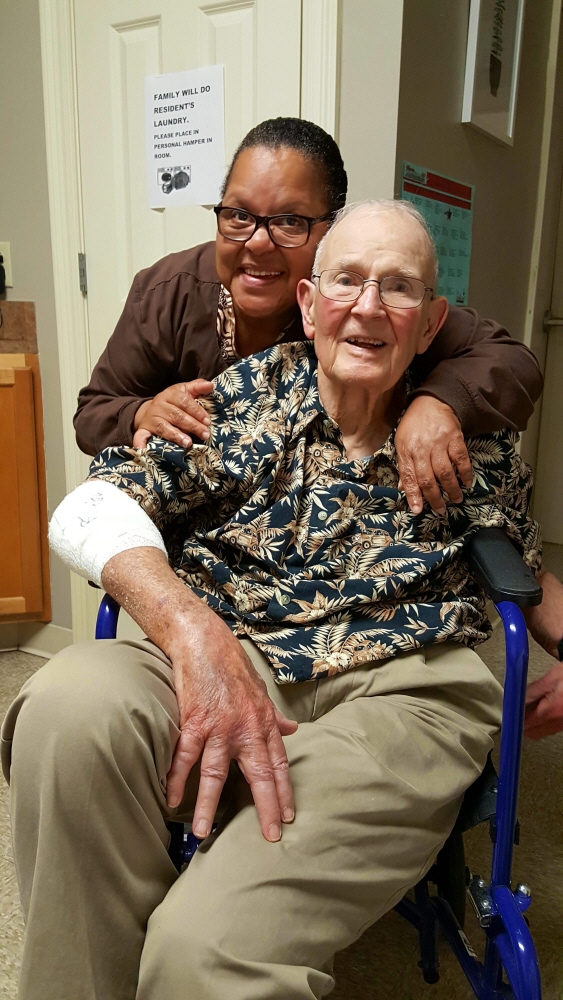 Thank you for the good memories, sweet potato squares & biscuits and most of all for always treating me like one of your own. So sorry to hear of your passing. RIP Grandma Leviner.
Dana Tillery May 23 2018 12:00 AM
We are all sorry for your loss. You are all in our prayers. Parks,Lorie,Jennifer,Elizabeth-Ann and Barbara Deaver
Jennifer Thomson Apr 28 2018 12:00 AM
Granny, You have been another mother to me. The greatest cook , granny to our children and enough love to share with all my family. You and I have shared many wonderful memories . We spent days and nights together until the Lord decided to send his angels to get you. You were loved so much by your family. We will miss you so much . Until later granny.
Sarahleviner Apr 28 2018 12:00 AM
Granny we miss you already, but I know you are celebrating your homecoming with Pa, daddy,Uncle Randy and the other family members who were there waiting to greet you.
Mary Alice Snelgrove Apr 27 2018 12:00 AM
Grandma will be so missed.
Renee Leviner Van-Derpoel Apr 27 2018 12:00 AM
Yes she will we had some great Sunday's at her house
Karen Martin Apr 27 2018 12:00 AM
Beautiful memories Silently kept.... Of one whom we loved and will Never forget. Much Love, Harold & Lori Leviner
Expression of Sympathy Apr 27 2018 12:00 AM